Ordering Information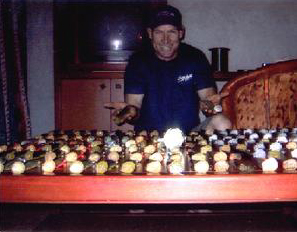 Sorry, dealer inquires only.

(We will post dealer locators in the future.)
Dealer order minimums are 50 baits per color per size. Inquiries on custom colors welcome.
All colors available in 3" , 5" traditional and new original finned 6" (finned bait only offered in 6")
Please contact (619) 644 -1158
P.O. Box 83756 San Diego, Ca 92138-3756
Thanks for your business!!
Can also be purchased at
This site was made by SiteCreations